Celebrating the return to Broad Street
We are celebrating the return of buses to Broad Street by offering discounted tickets as a thank you for our customers' loyalty during road closures. 
Starting in June, weekly adult tickets will be available from our mTicket app at a discounted rate of £11.25, providing our customers with a huge 25% off the usual price. 
Our buses including the 9, 12A, 13A, 23, 24, 126, X8 and X10 resumed service along Broad Street on Sunday 5th June. The return of our buses to Broad Street is expected to save busy commuters an average 25 minutes on their daily journeys. 
To claim the offer, our customers need to scan unique QR codes displayed at bus stops along the 23 and 24 route and across the Hagley Road to Quinton.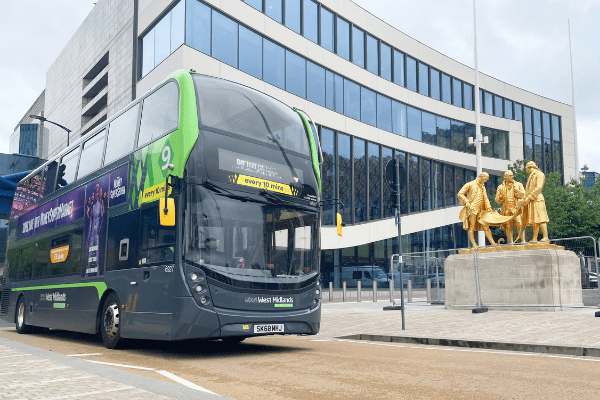 Chris Gibbens, our Commercial Director said: 
"With some key roads on our network reopening, National Express West Midlands customers will benefit from quicker bus journeys. Many of our buses returning to Broad Street means customers will save around 25 minutes on their daily bus journeys. 
"So we'd like to give something back to our customers for remaining loyal during service diversions while the work has been completed. We are offering a limited number of discounted weekly tickets on Broad Street services, starting with a huge 25% off during June and further discounts to follow through to September."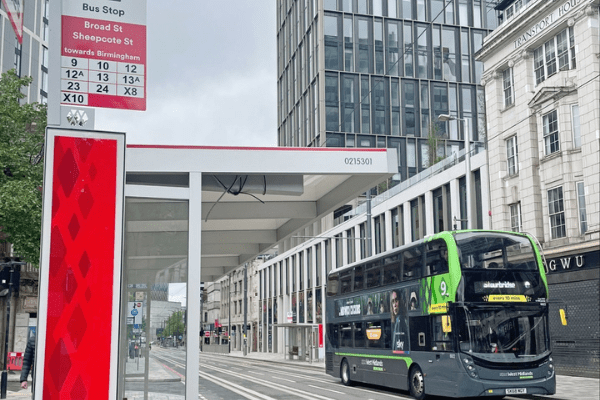 Customers using our X1 and X2 bus services that pass the Poets Corner roundabout on the A45 Small Heath highway will also benefit from quicker journeys once again. Road closures were previously in place in the area to allow Sprint bus route construction work to take place.
We are offering a 20% discount on adult Day Savers, exclusively available through a special QR code on bus stops at Poets Corner.
Now you will be saving 25 minutes off your journey, why not check out our blog so you can explore 25 things to do in Broad Street!