And the winner is...
This year our product development team has been trialling some changes on board our buses and we're happy to announce the success of one in particular!
After analysis of customer feedback over the last few years we looked into how we could improve customer and driver relations through changes to our traditional bus bell*. In a recent customer survey 64% of you said that children like pressing the bell on our vehicles so you asked if we could make them even more fun. We took the challenge and set about some consumer tests to see what works best.
With this information we began trialling new bells straight away and created a list of alternatives that were placed in buses across the West Midlands. We settled on 4 different types of bell to road test with customers for an official experiment and you can now have a beak at the results below:
| | |
| --- | --- |
| Type of bell | Vote results |
| Clown Horn | 17% |
| Rubber Chicken | 53% |
| Hostess Bell | 13% |
| Door Bell | 17% |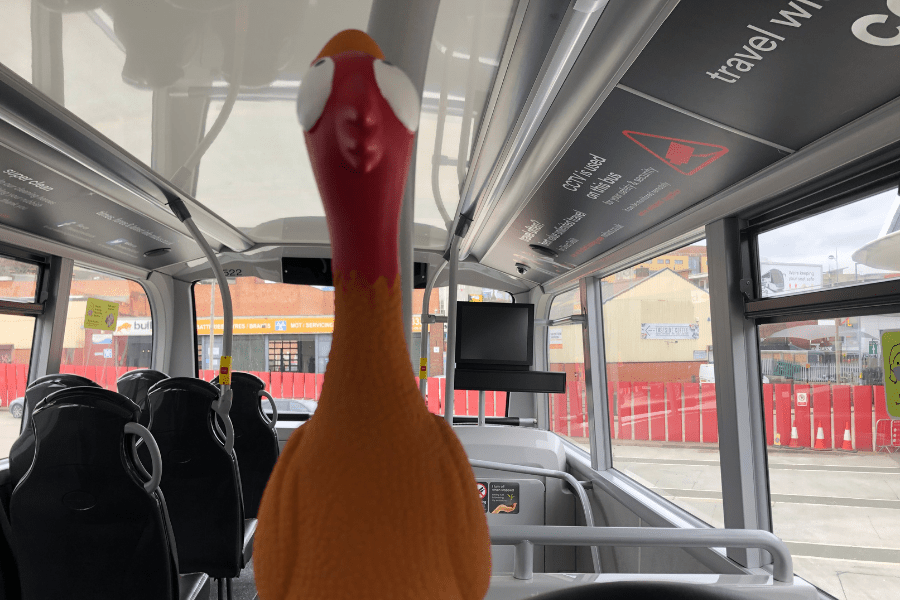 As you can see the Rubber Chicken was the clear and obvious winner by more than just a feather, with over half the customers involved in the test stating it was the most fun.
The high pitch squeal of the chicken caught the attention of the driver the most and led to improved customer and driver communication. Disclaimer, this test was 100% unbiased and there was no evidence of fowl play.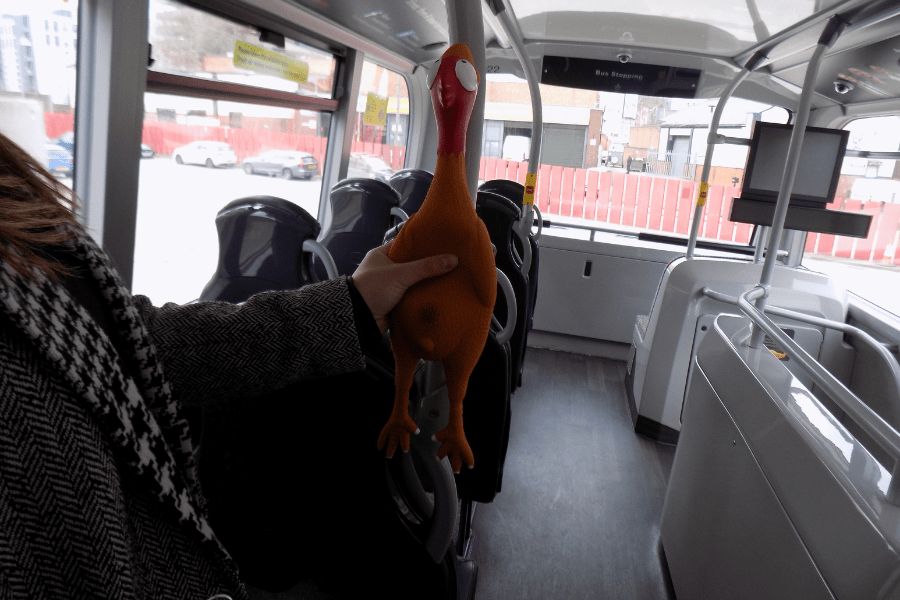 We will begin to start updating our current fleet in the West Midlands and Coventry with the new rubber chicken bell from Monday 5th April to help us keep abreast of the competition in customer satisfaction. So cluck out for a new bell on your bus very soon! 
*We hope this has made you smile today, we figured we all needed a little laugh.