Long Daimler Fleetline with Park Royal 'jumbo' dual door bodywork
Fleet number: 3997
Registration number: TOB 997H
Status: Currently having bodywork restoration done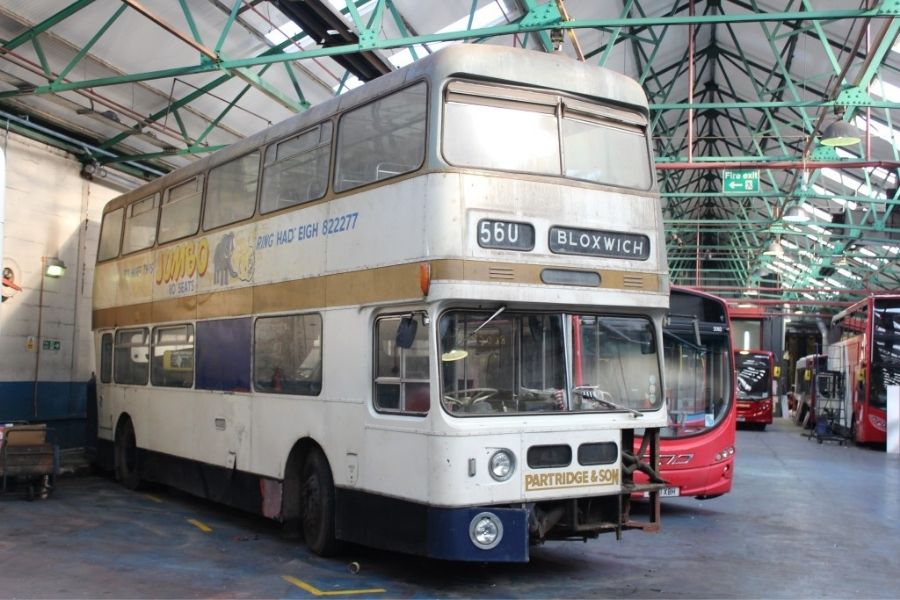 This is a long Daimler Fleetline with Park Royal 'jumbo' dual door bodywork. This bus was ordered by Wolverhampton Corporation, with bodywork by Roe. WMPTE changed the bodywork of this bus to Park Royal to match another similar batch being delivered at the time.
The formation of the PTE (Passenger Transport Executives) ordered by Birmingham City Transport, was one of the first batches of buses delivered to WMPTE. This bus pictured arrived in April 1970 at our Park Lane garage, Wolverhampton.
It was converted for 'One Man Operation' in May 1971 and was withdrawn in April 1981, spending all its life running from the same garage.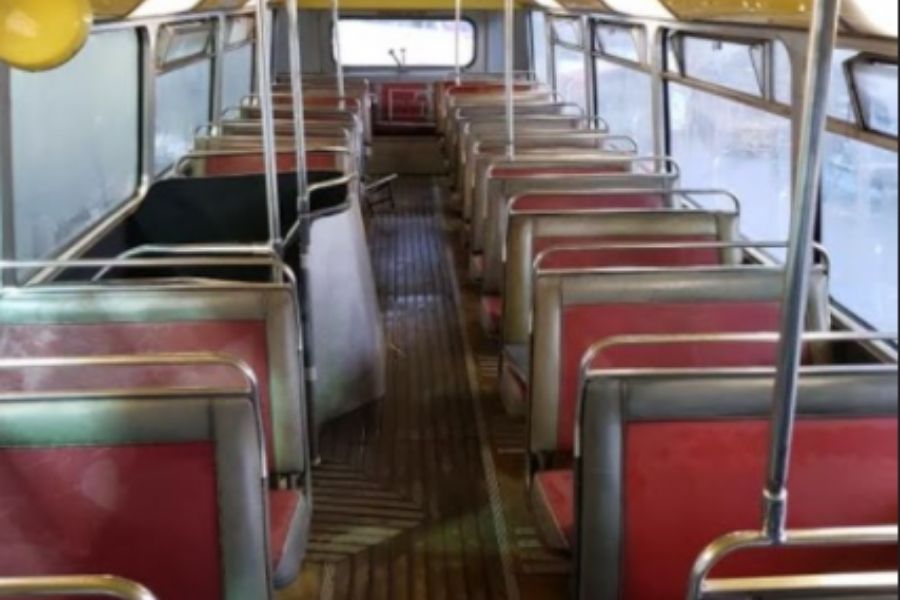 In June 1981, the bus was auctioned and purchased by an operator in Suffolk, who ran it until October 1991. The bus was then sold to a group of preservationists who travelled with the bus to shows all over the country for a few years.
After sitting in a barn in Bewdley for many years, the owners decided the best place for it to be was back with its original owners. The bus was donated back to us in December 2018. Work is progressing, but there is still a lot to do before it can make an appearance.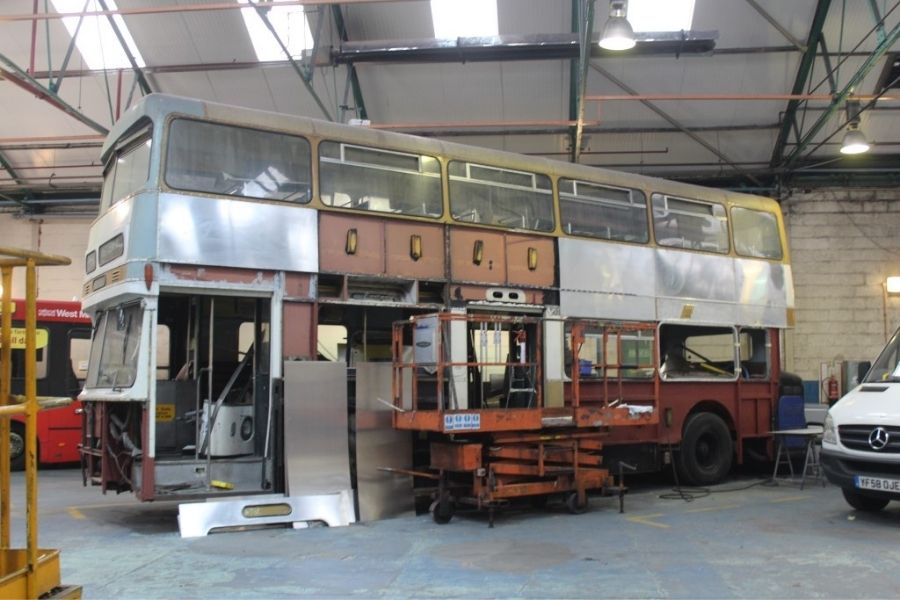 The throwback fun doesn't end here! Read our final instalment of the series here. If you have any other images of the vintage buses in our series, we'd love to see them! Join in on our Facebook, Twitter and Instagram.
We would like to say a very big thank you to Tony Hunter and wmbusphotos.com for helping us put this blog together.