World Chocolate Day across the West Midlands
Attention all chocolate lovers, yes World Chocolate Day exists which soon approaches on Thursday 7th July 2022 and we have just the perfect mix to sweeten up your day. Whether you like to treat yourself to dark, milk or even white chocolate, whatever your preference is, join in all the fun this World Chocolate Day. 
But first, let's dip into some chocolatey facts! 
Did you know the first ever chocolate bar was made in the UK? 

It takes about 400 cocoa beans to make only one pound of chocolate.

The world's largest chocolate bar weighed over 6 tons!
Cadbury World, Bournville
You can't celebrate World Chocolate Day without visiting the iconic landmark located in the heart of Bournville. 
Whether you're visiting with friends or family, explore a jam packed day at Cadbury World! Discover how Cadbury chocolate is made and test your own chocolate making skills by having a go at chocolate tempering. Watch talented chocolatiers in action as they create and decorate handmade chocolate gifts and add your favourite treats to a pot of warm liquid Cadbury Dairy Milk chocolate! 
Dip into some chocolatey fun this World Chocolate Day at Cadbury World. Plus, we're offering up to 20% off admission to Cadbury World when you travel by bus. Not sure which bus to get? Check out our handy journey planner here.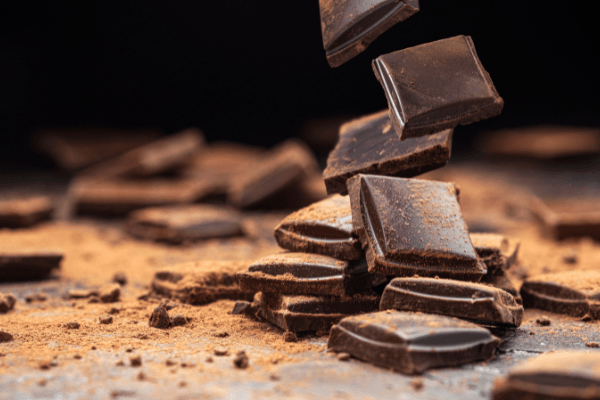 Dolci Desserts, Birmingham Star City & Coventry
Fancy something more boujee? Enter a world of luxury and sweetness when you visit Dolci Desserts in Birmingham Star City and Coventry City Centre. 
Satisfy those chocolate cravings with Dolci Desserts, the most exquisite place to capture those picture perfect moments for the gram too! You're spoilt for choice as their menu is overflowing with irresistible chocolate desserts. 
Discover their famous melted Nutella crepes, or if you're a cookie dough lover you cannot go wrong with doubly doughlicous. For something a little lighter with a sweet kick, check out their creamy milk cakes. Want something a little extra? Try the Dolci specials, a Belgian waffle cooked to perfection drizzled with hot chocolate and topped with strawberries - delish!
They say sharing is caring, book your visit to Dolci Desserts here!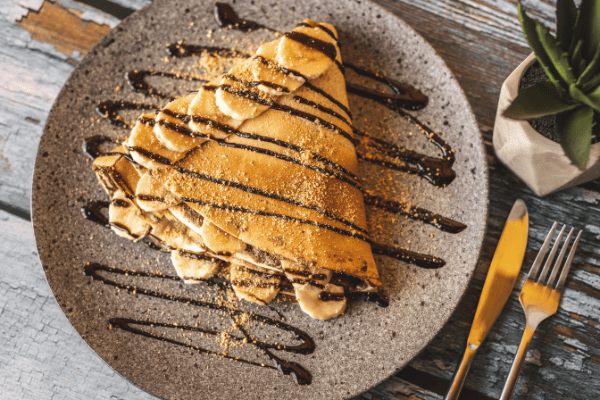 The Slabb, Leamington Spa
You can enjoy chocolate in all kinds of forms, why not check out The Slabb in Leamington Spa? Just as simple as the name, they make delicious handmade smooth milk chocolate bars which you can even fill with booze (for an extra kick)! Choose any stuffing and toppings of your choice, from toffee crisp, cookies and cream to lotus biscoff. If Slabb's aren't your thing, you can't miss out on their chocolate loaded lollipops too. We're convinced one bite will have you craving for more! 
Whether or not you're a massive chocolate lover, there's gotta be a chocoholic in your life. Gift them with treats by taking them to The Slabb. With 10% your first online order, it's hard to say no too. 
Interested? See what all the hype is about at The Slabb here. 
Cocoa by Ali
Based in the heart of Birmingham City Centre is our local independent and insta famous cafe, Cocoa by Ali. 
Indulge in their insta famous signature brioche baked toast treat topped with vanilla ice cream, gooey chocolately caramel drizzle, garnished with your favourite fruits or chocolate toppings. How about taking a bite in their American style pancake stack? Try their classic pancakes drizzled with hazelnut sauce served with roasted hazelnuts - yum! Need to cool down from the sun? Our favourite is the white bueno or the Ferrero Roche shakes.  
Best of all when you visit Cocoa by Ali you get to dine in with the most scenic views of the canal! No need to book a table as you can walk straight in. Another great reason to visit this World Chocolate Day.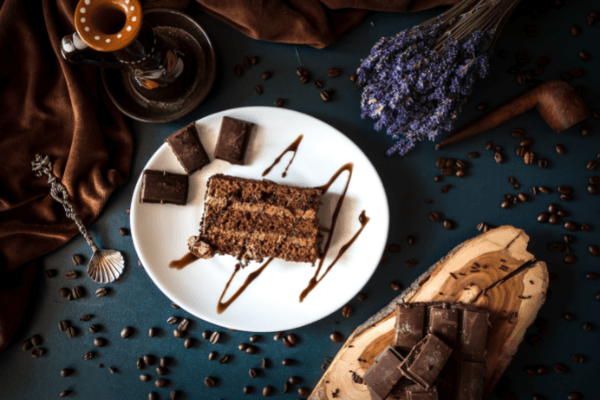 The Little Dessert Shop, West Midlands
Last but certainly not least we have The Little Dessert Shop. Ever wanted to try the award winning dessert parlour? This is the perfect opportunity to visit, with plenty of outlets dotted across the West Midlands too! 
Enjoy a taste of heaven when you discover their desserts. With a great selection of handcrafted desserts to choose from including artisanal waffles, crepes, cheesecakes, cookie dough and gelato too. Big Love Island fan? Check out their exclusive Love Island theme menu with their combo deal featuring their classic chocolate drizzled waffles alongside with a mocktail of your choice. It's so your type on paper! 
Ordering for the first time? Enjoy 10% off when you order online. 
Feeling hungry after all that chocolate talk? It's impossible to resist! If you're travelling together as a group, don't forget to use our Group Day Saver for just £7 when you purchase through our mTicket app.