Your summer starts here...
With summer officially starting on 21st June, it's time to start planning how you're going to enjoy the good vibes and even better weather (hopefully).
Below you'll find plenty of activities, no matter what you're looking to do, in our 2022 guide to summer in the West Mids and Coventry.
Family time
With summer, of course, comes the six week school holidays. So why not treat the kids to a fun day out and make some great memories together?
Mini Museum Engineers Play
At Coventry Transport Museum, under 5s can take part in Mini Museum Engineers Play. These 90 min sessions give children the chance to play with different objects from the museum's collection for a fun and educational experience.
Book your place at eventbrite.co.uk.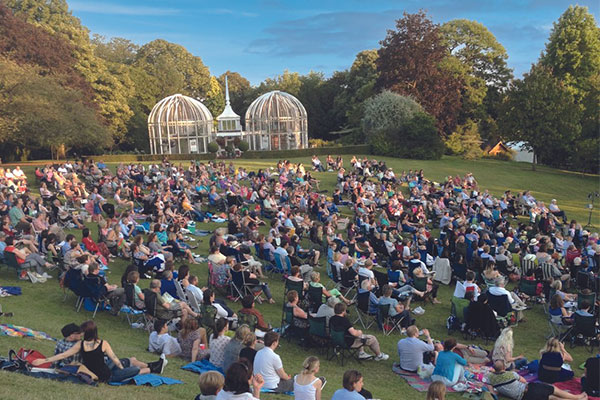 Botanical Gardens
Birmingham's Botanical Gardens are not only one of the prettiest places to walk around in the city, but are also offering a host of summer events to enjoy.
Firstly, Summer Screens are a string of outdoor cinema showings at the gardens for a family movie night like no other. Rapunzel comes to the outdoor theatre for a musical adaptation that will leave the whole family singing, laughing and ready for more. More did you say? The Jungle Book Immersive Adventure is an hour-long journey through the gardens with dancing, puppets, music and more.
Festival season
You just can't have summer without a good festival or two. Or in the West Mids' case, a bus load! Yes, we have fully embraced the festival culture. So get your mTicket sorted, put your shades on and get ready to party and these amazing events:
These are just to name a few of the great outdoor events happening this summer, so don't miss out on the right one for you! Don't forget to check out our journey planner to see which of our buses gets you closest to each festival location.
Freebies
Does fun feel more fun when it's free? All we know is that it definitely helps! Here are a few of our favourite free events coming this summer.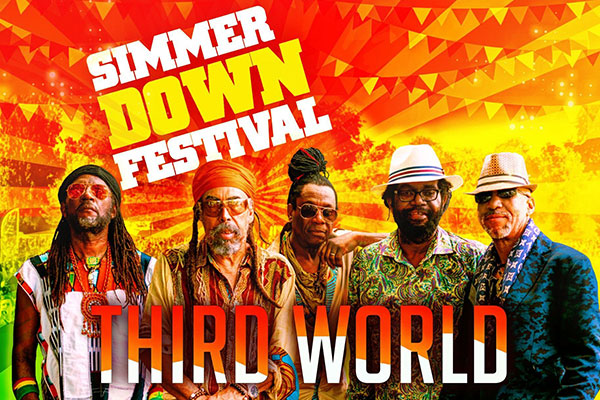 Simmer Down Festival
Celebrating diversity, community and reggae on 22nd August, Simmer Down Festival brings together music, dance, food & drink, visual arts and plenty of kids activities for a free day out full of culture and charm.
Simply arrive at Handsworth Park and enjoy!
Scifest Family Day
Discover incredible scientific feats this summer at the University of Wolverhampton. On 9th July, family day will be crammed full of activities and workshops for all to enjoy. With everything covered from physics to maths and engineering, it's a great opportunity to let children find their own passions.
Register for free tickets on the Eventbrite website.
Summer in Southside
Brought to you by the Birmingham Hippodrome, Summer in Southside will take over Hurst St on the 12th and 13th July. This carnival-like event will feature all kinds of colourful performances, craft workshops, retro games, food and drink and plenty of family activities.
No need to book, just arrive at Hurst Street, easily reached on our 51S, 61 and 63 services.
Socialising
Summer is the perfect time to get out and socialise with your friends. Plus, with so many things going on in the city, you can take advantage of our Group Day Saver ticket and travel with your mates for less!
Birmingham Cocktail Weekend
Quickly becoming a staple for the summer, Birmingham Cocktail Weekend showcases the art of what goes into a good drink with serious creativity and fun on tap. With locations across the city getting involved, its also a fantastic opportunity to go to some fresh venues.
Check out birminghamcocktailweekend.co.uk for more information on venues and how you can be involved.
Luna Springs
Digbeth's go-to spot for socialising in the sun, Luna Springs is all about the summer events. Check out their Full Moon Party, outdoor cinema screenings and Back to the 90s Summer Festival, just to name a few! Plus, it's easy to get to on our 2, 3, 4, 4A, 5, 6 Platinum Electric, 17,60 and X2 services.
Visit lunasprings.co.uk for more information.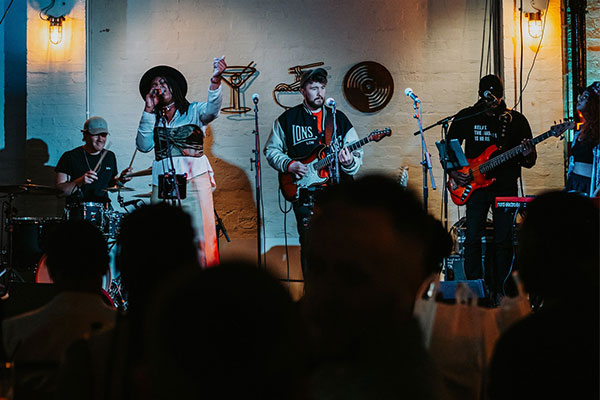 Hockley Social Club
Well it's in the name really isn't it? Explore great food and drink from some of the city's best independent vendors with an easy-going atmosphere fit for any evening. Be sure to check out their Live Lounge Sessions events for a taste of live music to fire up your Friday night.
You can find Hockley Social Club near our 16 Platinum, 16A Platinum, 52 and 74 services.
For foodies
Let's be honest, summer is nothing without good food and if one thing's for sure, the West Mids knows good food. Take a look at our last batch of summer events, they just might be the best!
Hot sauce society
It's getting fiery at the Custard Factory on 9th July, as Hot Sauce Society comes to town. Featuring 25 incredible hot sauce creators, plus street food, DJs, chilli limbo, craft beer and more, it's the perfect event for anyone looking to give their summer a little kick.
Get tickets at designmynight.com.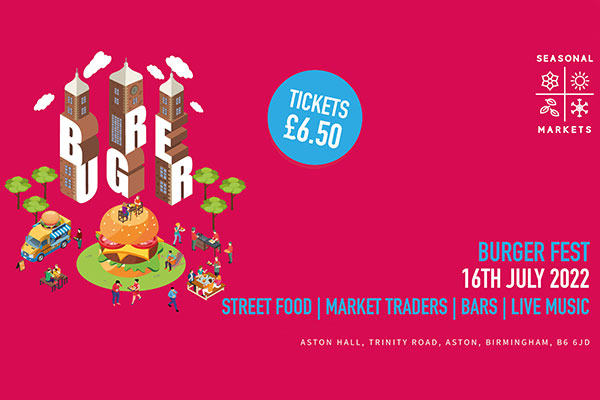 Burger fest
We doubt there's a single person on the planet that doesn't like a good burger. So don't miss a festival dedicated entirely to amazing patties and buns! On 16th July at Aston Hall, you'll find fantastic burger vendors from across the country all ready to give you their finest interpretation of this awesome invention. Plus, there'll be live music, market stalls and kids under 12 go free!
Visit designmynight.com for tickets.
Jerk Festival
Celebrating Jamaican Independance 2022, Jerk Festival takes place at the Mill in Digbeth on 20th August. Prepare yourself for carnival vibes and serious Caribbean flavours, with live music and DJs throughout the day and night, retro games, facepainting and more.
Get your tickets now from eventbrite.co.uk.
Have any other events you're excited about this summer? Let us know on our social media channels below.