Girl About Birmingham
We challenged local blogger 'Girl About Birmingham' and her family to spend the day travelling to arts venues in Birmingham on the bus! Here's what she wrote about her day: 
I was delighted when National Express West Midlands contacted me regarding their recent campaign to support local businesses called #NXSupportsLocal. This aligned perfectly with my vision for my @girlaboutbirmingham Instagram account which is to share my love of the city of Birmingham with others, to explore, and to inspire days out and places to go. National Express West Midlands asked me to discover and promote arts venues around the city, particularly those that were providing art classes or activities for children during the summer holidays.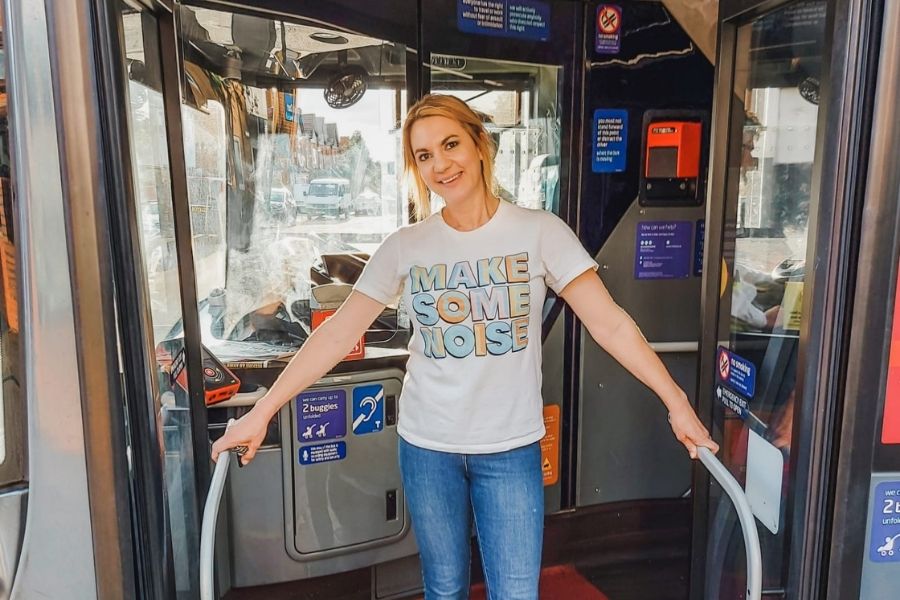 I planned an exciting itinerary, listing a range of venues, some large, some small, some well-known and some hidden gems. I was able to investigate which buses to take easily on the National Express West Midlands interactive map which gave me departures and the routes to walk to each stop. 
We began at the Midlands Art Centre (MAC) located in Cannon Hill Park in Edgbaston. The staff advised me that there was a great deal on offer for children such as art classes (e.g. badge or puppet making), music classes and even a comedy show! I also noticed that a performance of Sarah and Duck had recently been on at the outdoor cinema, and that 'Horrible Histories' was next on the agenda!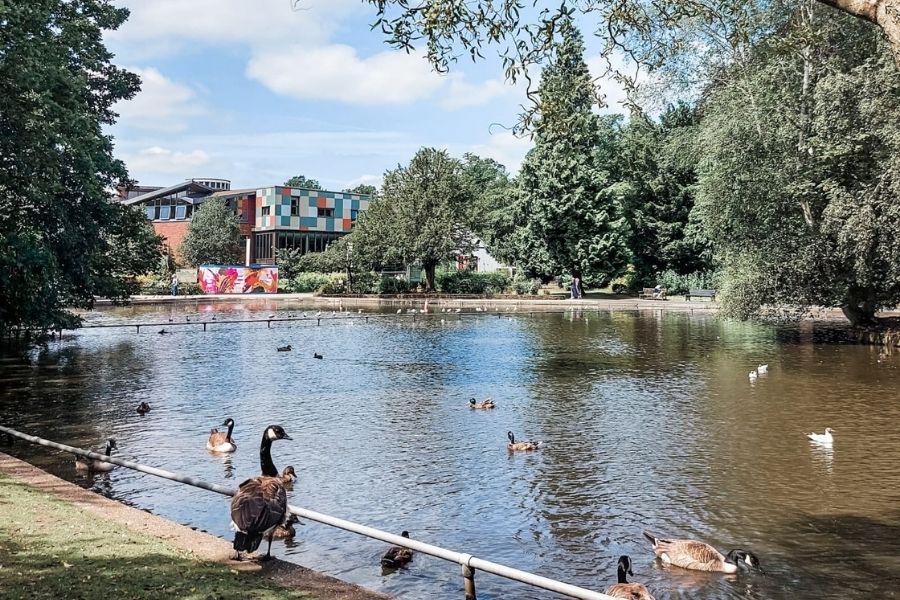 We walked through the car park of the MAC to get to the bus stop on the Pershore Road and caught the number 63 bus. I requested a Day Saver and was advised to tap my contactless card on the reader. I was surprised that a ticket wasn't issued to me, but the driver explained that the buses were now paperless and if I tapped my card for a second time on another bus, I would still only be charged £4.00 all day! (A single trip is charged at £2.40). 
The bus dropped us near Selly Oak train station. We then had a ten-minute walk (and scoot) to our second venue which was the Creative Coffee Hub. The owner was very helpful and friendly and explained the ethos of this welcoming space, which was to either meet with friends for coffee or cake, or if you did wish to get crafty, you could choose a piece of pottery to paint (all the materials were provided) and you could either do this at the café or take it home with you. My son chose a football shirt which he took home and painted with colourful stripes.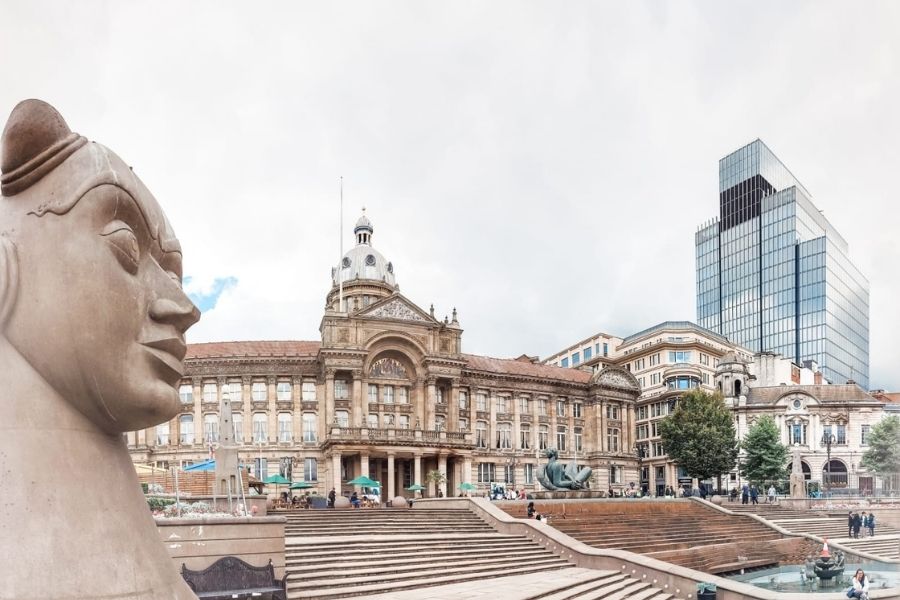 Our next destination was the Birmingham Museum and Art Gallery (BMAG) in Victoria Square. There are MANY bus routes into the city centre, so it is easy to find the one most convenient to you. It is nice to take a few moments to sit and absorb the surroundings in town as the beautiful buildings and architecture show us that art is all around us! Although the BMAG wasn't open, having contacted them in advance, they suggested to me that a nice idea for children could be to try and draw the front of the building or even the lions that sit proudly on its façade. As the BMAG is home to the world's finest public collection of pre-Raphaelite art, another super idea was to strike a pose in the form of Proserpine in Rosetti's famous painting and take a photograph!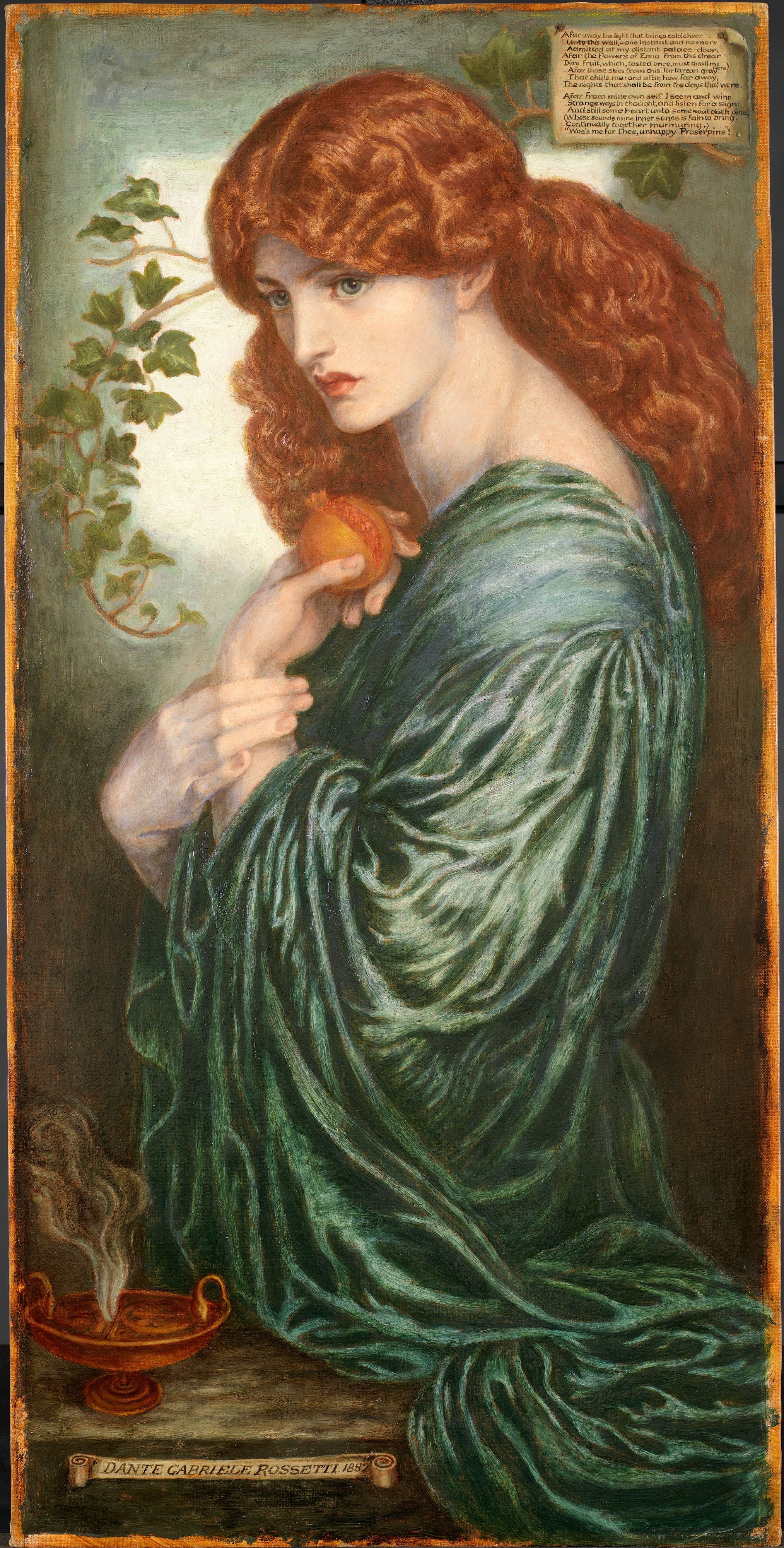 Photo credit: Birmingham Museums
From Victoria Square, it is possible to walk down to Digbeth (our fourth venue) but you can also catch the bus! When you arrive, be sure to explore around near the Old Crown pub and the Custard Factory to have a look at some of the brilliant street art. Children may also enjoy recreating some of the bright and jazzy designs that they have spotted adorning the walls! A short hop across the dual carriageway to Bradford Street found us at our final stop waiting for the No 50.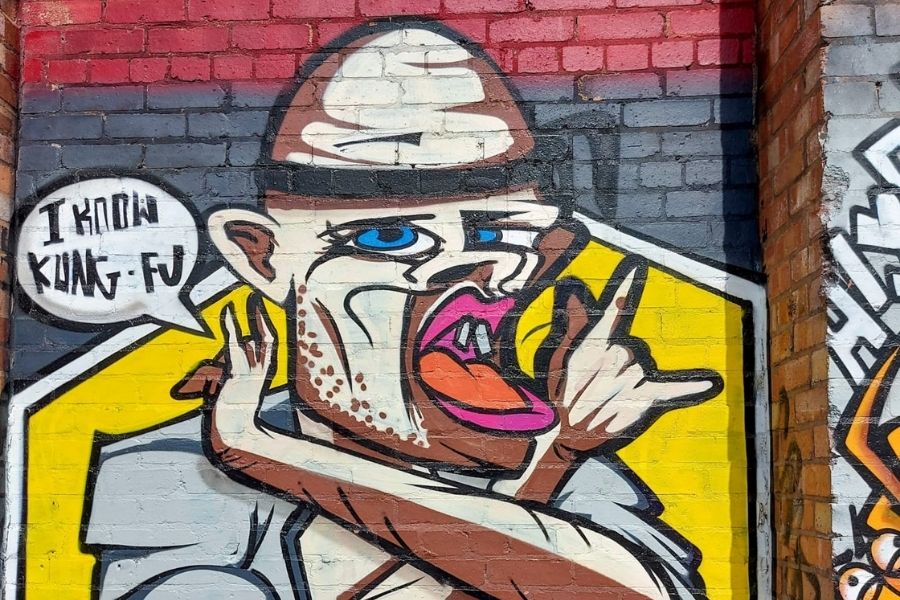 Apparently, the No 50 is one of the most popular and busy bus routes in Europe! Well, unsurprisingly therefore, I did find the bus to be quite full, however there were seats available, and passengers were being courteous towards each other and there was a space on the front row of the top deck (#TDFR). We had 8 stops on the number 50 before arriving at our final location The Gap. The Gap is a community arts space in Balsall Heath which provides art classes for children / young people aged 6-16. It currently has some free summer workshops running throughout the holidays on a wide range of topics from Minecraft missions to pickle making! There was also a cosy café there too, so I treated myself to a well-earned cup of coffee!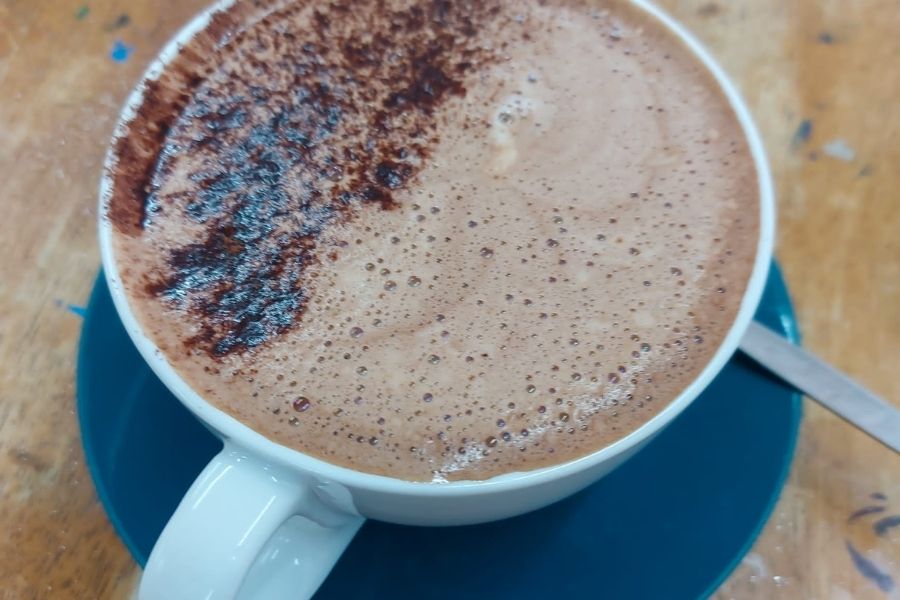 It was then time to head back to the MAC and then on to home. I must say that it was a fun experience to travel by bus for the day and my children do enjoy riding on them. It was easy to get from place to place and I'm sure there would have been a bus route to take us to any arts venue in the city that I chose! Value for money was also a major factor, as we paid only £4 all day and swerved parking charges, congestion charges, the stress of driving and following a sat nav, and of course, the environmental impact of a private vehicle must be taken into consideration. We never had to wait more than 5 minutes for a bus and there was always a seat to be had. 
I would like to say a big thank you to National Express West Midlands for inviting us onto the buses! Hopefully you can follow along with me @girlaboutbirmingham and be sure to tag me if you go for an arty day out.