Why are there so many bus tickets?
We are well aware that buying a bus ticket for the first time is not as simple as you might think it could be BUT we also have very good reasons for this! Our customers come from all over the Midlands and have many different needs for our services so it is really a case that one ticket does not suit all. Where you're going, when, and who with, means that there are lots of different ticket options you can choose from and we've designed our fares to give everyone the best value travel possible. 
Even before covid we'd all started travelling in different ways. We'd noticed less of the Monday to Friday 9-5 and more flexible working patterns emerging so we knew we needed to give our customers a choice of tickets to find the ones that work for them. The vast majority of our tickets are available to use across our entire West Midlands unlimited zone so you can catch the bus in Birmingham, the Black Country or Coventry at any time of day and even at weekends for great value travel. 
That's why we've created this quick start guide to explain the most popular National Express bus tickets and ways to buy them. 
One-off meetings or days out
Our Day Saver has been a firm favourite for years. For just £4 the Day Saver ticket gives you unlimited trips on all our buses, all day long. You can pay on board with cash, pay through contactless or buy one before you travel on our mTicket app. Single tickets are still available too through all these payment methods.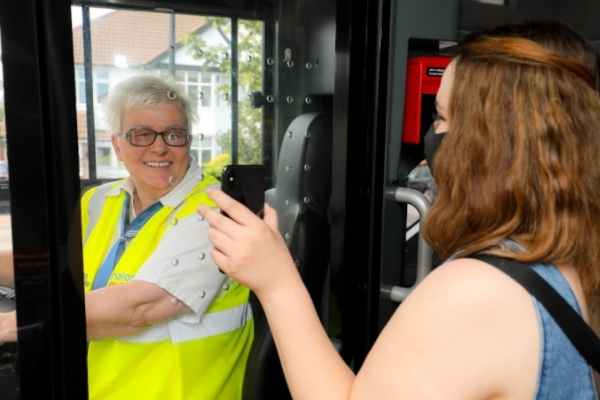 Bus tickets for hybrid workers or the ultimate in flexibility
If you're not sure exactly how many days per week you want to travel then you can buy one of our Day Saver bundles and just keep your tickets ready in the app wallet for when you need them. The best of both worlds, by pre paying for your bus tickets you can even save more money the more you buy in each go. Choose from a 5 day bundle for £19 (travel for £3.80/day) or a 10 Day Saver bundle £34 (travel for just £3.40/day). Paying up front means you pay less each day than the usual £4 Day Saver rate. You can buy these on our website and have them added to a Swift card but the quickest and easiest way is definitely on our mTicket app. 
Travelling regularly but not ready for a bus pass
Everyone has a card or smartphone on them these days right? If you can't decide when or where you might need to travel then contactless capping is the best ticket for you. 
Simply tap a contactless bank card (or the banking app on your phone) on the bus ticket machine each time you get on and we will automatically cap the price as you tap. No upfront commitment and the satisfaction of knowing we sort out the best value bus ticket for you. 
With contactless you will never pay more than the £4 Day Saver rate for a single day of travel, £11.50 for 3 days of travel or £15 for a week of travel (within a Monday to Sunday window). e.g. At the end of seven days, you will be charged no more than the £15 cost of a weekly ticket - however many journeys have been made.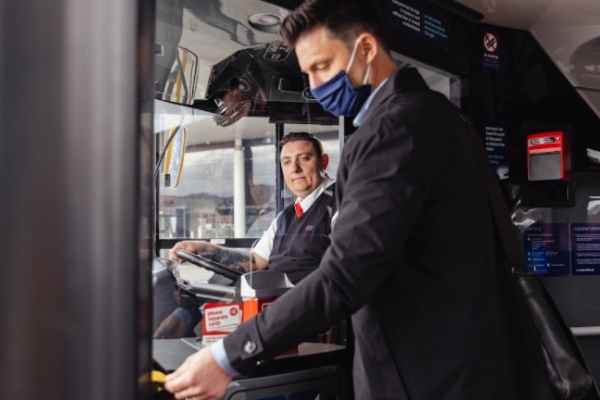 Subscribe and save
If you're travelling more than 4 days every week then the cheapest way to travel regularly is still with a monthly subscription. For just £50 per month you can get unlimited travel on all our buses, at any time of day across the West Midlands, this includes Birmingham, the Black Country & Coventry. To buy a subscription ticket you will need an account with us and can do this right here on our website, on our mTicket app or at one of hundreds of Payzone outlets across the region.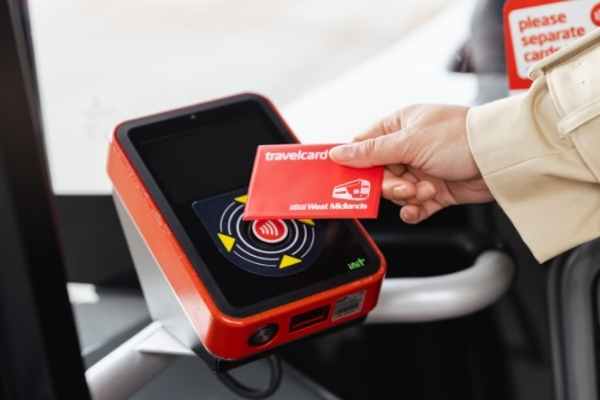 Staying local?
If you are travelling regularly but within a very specific area you may be eligible for one of our Low Fare Zone tickets. The Low Fare Zone Day Savers are only available with cash or on our mTicket app (not contactless - sorry) but give you another ticket option if you are only travelling local. 
If you are doing these local journeys more regularly then you can still subscribe to save. Unlimited travel on all our buses in the Sandwell and Dudley Low Fare Zone or the Walsall Low Fare Zone costs just £38 per month. That's a cost of around £1.35 per day and savings of up to £116 a year (compared to 52 weeks usage of a weekly travelcard for the same area), the perfect pass if you commute or stay local.
Low fare zone passes are available to buy online, on our mTicket app or at one of hundreds of Payzone outlets across the region
Here's a few other popular tickets you might not be aware of: 
Group Day Savers

 

- Group tickets are for up to 5 people travelling together. mTicket or cash only
Add a child for just £1! -

 

If you have a travelcard or buy a West Midlands Day Saver (after 9.30am) on the bus, up to three children can travel with you for just £1 each! This offer is valid at weekends and after 9.30am Monday to Friday.

£2 adult add-on -

 

If you have a travelcard or buy a West Midlands Day Saver on the bus you can add an extra adult to travel with you for just £2. This offer is valid all day Saturday, Sunday and bank holidays.

Free travel passes -

 

 If you're of state pensionable age and live within the West Midlands, you're entitled to an

 

Older Person's Travel Pass

, giving you free bus travel after 9:30am Monday - Friday, and all day on weekends and Bank Holidays. If you're disabled, you may be eligible for a

 

disabled person's pass

 

that gives you free travel anywhere in England.
What if I need to travel on a train, metro or with other bus operators?
You can do this too! n-network tickets let you travel on all buses, the Metro tram and trains within the Network West Midlands area. nbus tickets are valid for unlimited travel on most buses across the Network West Midlands area and there is also an nbus/Metro specific ticket if you need these two modes to get around. 
Hopefully that's helped you understand the difference between some of our most popular ticket options. There are still plenty more though so make sure to check out our tickets section if you are looking for something very specific. Once you've picked out the right ticket for you there are plenty of ways to pay for it.