Discover more about the Black Country
The Black Country covers Dudley, Sandwell, Walsall and Wolverhampton however, if you look for it on a map, it will be impossible to find! But why is it called the Black Country? Its name came from the smoke that filled the boroughs from the thousands of foundries and forges in the nineteenth century and it became so commonly used, that the name is still used today. There's lots of history and fun facts to learn about the Black Country, but how much do you know about this revolutionised local area?
The Crystal Palace was built with Black Country glass and iron
Crystal Palace (no not the football club!) was a cast-iron and glasswork exhibition space built to house the Great Exhibition of 1851.
The glass and the majority of ironwork for Crystal Palace were both made right in the heart of the Black Country. At the time the glass sheets created and used were the largest sheets ever made!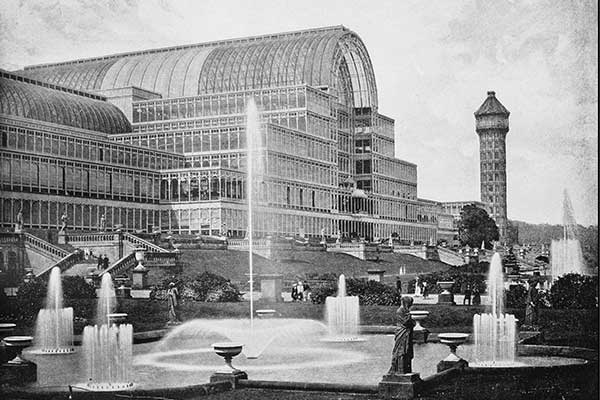 Crystal Palace, 1851. Image courtesy of Getty images.

The Black Country introduced the first minimum wage
In 1910 the women chain makers of Cradley Heath brought the world's attention to the conditions they worked in. The dispute eventually led to the introduction of Britain's first minimum wage.
Years later and we are proud to have taken this further and be the first UK private transport group to be an accredited Living Wage Foundation employer. The pledge has benefitted hundreds of workers across our UK bus and coach businesses. Outside of the UK we also guarantee to pay rates of 10% above national minimum wage pay.
Geological importance lives in the Black Country
The Black Country officially became a 'world-famous' UNESCO Global Geopark in July 2020 for its internationally important geology. Much of the region lies upon an exposed coalfield where mining has taken place since the Middle Ages, while Dudley and Wren's Nest have limestone mines, which have preserved fossils.
The Black Country is home to a set of rare modernist buildings
Dudley Zoo has 12 structures built between 1935 and 1937, which were created to bring more modernist architecture to Britain.
These Grade II* and Grade II listed pieces of architecture survive as the only collection of Tecton designs in Britain and one of few remaining throughout Europe.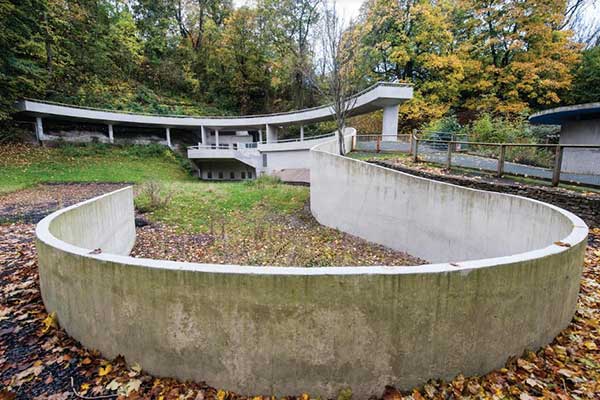 Rare modernist buildings, Dudley Zoo. Image courtesy of Dudley Zoo.

The anchor for the Titanic was made in the Black Country
Made by Noah Hingley in 1911, the Titanic's anchor was towed to Dudley railway station by 20 shire horses to start its journey to Belfast.
Famous Black Country faces
We're proud to offer bus services across the Black Country. Have you got any more bostin' facts for us? We'd love to hear them! Join in on our Facebook, Twitter and Instagram.