Summer holidays by bus
School's out! (again!?) and if you're not so ready to keep the kids busy for 6 weeks, don't worry. We've got you covered with a host of great ways to treat them, teach them and travel with them this Summer.
1) Take them for a day out
There's no better way to make some memories with the kids than taking them out for the day. So why not take advantage of some of our great partnership offers we have running right now?
Black Country Living Museum
Take the kids on a journey through time for the day at the amazing Black Country Museum (use our 11 and 11A services). From authentic shops and houses, to unmistakable smells and sounds, the museum is brought to life in its attention to detail and costumed characters. 
Now you can save 25% on admission when you travel by bus. Simply fill out the form on our offer page.
Cadbury World
A favourite for kids and grown-ups alike across the West Mids. You can now save 20% on admission when you travel with us! Go on the 4D chocolate adventure, explore chocolate making and much more, all for a great price. Use the 11C, 27 and 46 services for travel right outside the front gates!
Redeem the offer today on our website.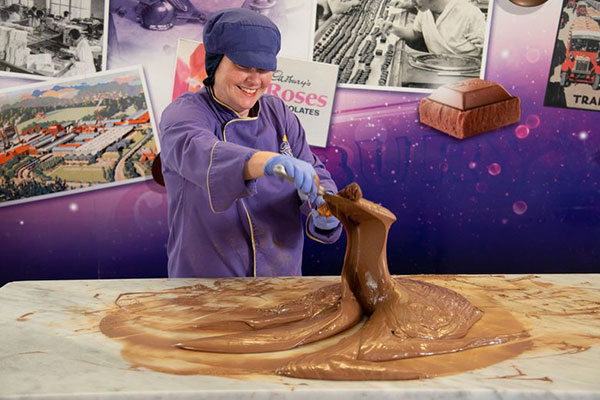 ThinkTank
Just because school's finished doesn't mean the kids have to stop learning. ThinkTank is three floors of amazing exhibits, showcasing everything from dinosaur bones to spitfire planes. What's even more exciting is now you can save a massive 50% off admission when travelling with us! Get there today on our 14, 66, 94 and 95 services.
Go to our ThinkTank page to take advantage of this great deal now.
Heading out for a full day of travel? Our Group Day Saver ticket is ideal for groups travelling together. Find out more on our Single trips & day tickets page. 
2) Go for a meal (for less)
There's no doubt we're all feeling the pressures of penny pinching right now, but you can still take the kids out for a delicious meal this Summer. You just need to know the right places to go!
Dunelm
Got some things that need freshening up around the house? Doing up a room or starting a DIY project? Perfect! Now your can tick things off your to-do list and treat the kids too. At Dunelm's Pausa Cafes, kids can enjoy a mini-main, two snacks and a drink for free when you spend £4.
Bella Italia
Everyone's always in the mood for Italian, so feed the kids the good stuff for less this Summer with Bella Italia's kids eat for £1 offer. Simply dine in from 4-6pm on Monday-Thursday and kids eat for £1 when you purchase an adult meal. 
Yo! Sushi
What's better than kids eating for £1? Kids eating for free! Until 29 September, your child can eat for free from 3pm-5.30pm, Monday to Thursday at Yo! Sushi. All you need to do is spend £10 on your meal for your child to qualify. Bargain!
Don't forget, these excellent offers go so well with our own £1 offer. If you have a travelcard or buy a West Midlands Day Saver (after 9.30am) on the bus, up to three children can travel with you for just £1 each! You can do this on weekends and after 9.30am Monday to Friday.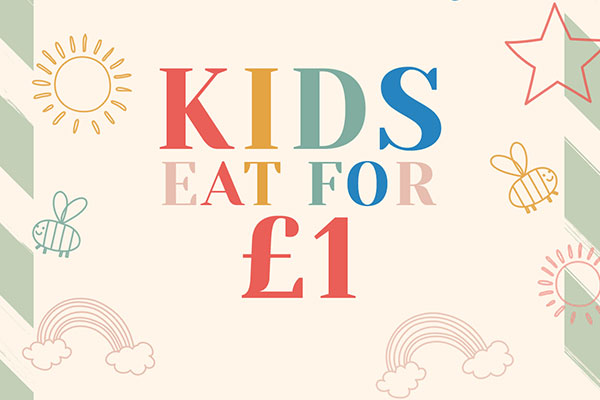 3) Enjoy some fun and games!
Summer holidays are all about fun, so take a look at these great places to go to by bus to let your children's wild sides come out for less.
Digbeth funfair and beach
Forget long-distance travel to the seaside. Now Digbeth is bringing the fun of the beach to you! From 14 July - 29 August, you can visit Digbeth's funfair for rides, food and drink, games and more, as well as the man-made beach to soak up the sun.
Best of all entry is free for all. Find out more here.
Bring it on Brum
The biggest scheme of its kind in the UK, Bring it on Brum is designed to give children eligible for free school meals a summer filled with great activities, a healthy lifestyle and plenty of fun. 
Choose from summer camps, cricket clubs, rock climbing, beach trips and much more! If eligible, you can sign up book activities for your child today here.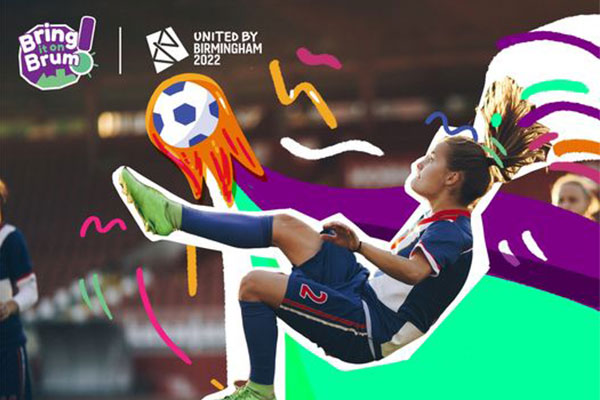 Birmingham parks
It's hard for any kid to turn down a trip to a park on a Summer's day, and luckily, the West Midlands has plenty to offer you. 
From the versatility of Cannon Hill Park, to the sheer size of Sandwell Valley Country Park, and the quaint beauty of Sutton Park, who says a good time has to cost money? Don't forget plenty of water and sun cream!
That's our list of things to do this Summer, but what do you like to do to entertain the kids over the holidays? We'd love to hear on our social channels below.