Love it or hate it - the Christmas Market is here and National Express has something for you
If we asked you to tell us you're a Brummie without "telling" us, especially this week, chances are you'd say something about how you love/hate the Christmas Market. You'd say it's overpriced, you've seen it all before, all those huts are in your way when you have to get across town in a hurry. But we bet you'll be right there sipping Gluhwein and eating your body weight in garlicky fried cheese before the year is out. You know it.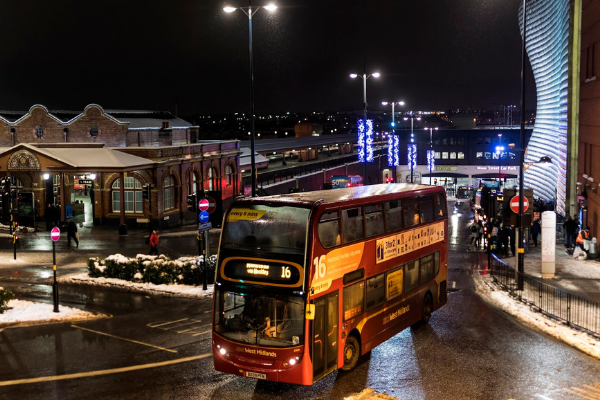 This year, Birmingham's Christmas Market has started super early. After 2020's slightly non-Christmas Christmas, we're already overexcited and it's only November.

We are making it easier for Christmas Market lovers to enjoy it in 2021 (and for haters to hate it a bit less) by making it cheaper to get there.

We are bringing in a new bus ticket that will get you into Birmingham city centre for just £1 after 6pm on Friday evenings.

And on Saturdays and Sundays, a day bus ticket will cost £3 - instead of £4.

These Christmas prices are available now until Tuesday 23rd November, for travel up until 23rd December 2021.

For more information on our Christmas shopping fares, including full terms and conditions please visit https://nxbus.co.uk/west-midlands/offers/tis-the-season-to-shop-and-save-with-our-app.