National Express West Midlands bus driver David Butler retires after 40 years of loyal service
National Express West Midlands bus driver David Butler has retired after 40 years of loyal service driving customers across Birmingham.

66-year-old Dave, as known by colleagues and friends, has driven buses serving the Coventry Road for the past four decades. Customers on National Express West Midlands services such as the former 58, 60, 159 and 900 - and more recently the X1 and X2 - may recognise Dave from his time on the road.

Due to his local expertise, Dave also became a road representative for his Birmingham Central garage, based in Digbeth. By working closely with colleagues he helped to improve drivers' rotas and also bus customers' experience through better bus service running times.

Through being a force for positive change across the years, Dave built a reputation for being a well-respected driver. Colleagues and close friends describe him as someone who "looks out for fellow drivers" and is always "up for a bit of banter - even if it's at his own expense".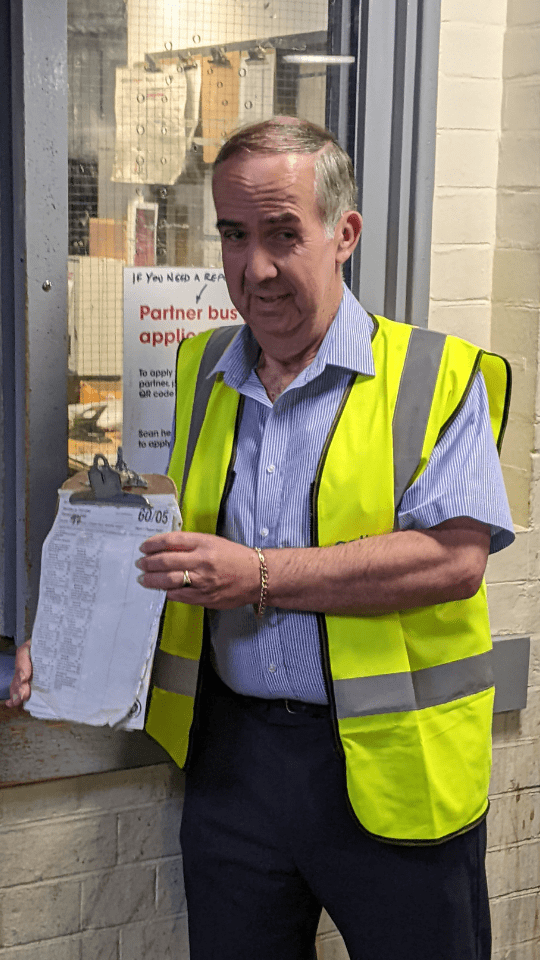 Reminiscent of when Dave was on-site at the garage, close friend Martin Baker, who also recently retired from National Express, said: "Dave is a big fan of the Nolan Sisters and the (1970's) comedy show On the Buses.

"When in the garage together, many of us would sing "I'm in the mood for Dancing" or shout "I'll have you Butler", to which Dave always replied, "In your dreams!".

"Dave loves a good laugh and was a diligent bus driver. He's known for being as sharp as a tact. Nothing gets past him."

Although reluctant to retire from the job he loved, Dave is now spending time focusing on his health, family and friends after receiving a formal diagnosis of cancer earlier this year.

Joe Khan, Operations Manager at National Express West Midlands' Birmingham Central, garage, said:

"The knowledge Dave has acquired over his many years in service has been a great asset to the company and our customers.

"On behalf of the Birmingham Central team, I would like to thank Dave for all of the contributions he's made during his time at National Express West Midlands. He will be greatly missed here in the garage and we wish him all the best going forward."