A Twixmas gift from us!
For that weird gap between the old year and the new, we are offering bus customers old and new a little Twixmas gift.

We are selling half-price day tickets -  £2 instead of the usual £4 - for the holiday period between Christmas and New Year. And they're on sale now for a limited time.

Between 26 November and 2 December 2021, anyone over 16 can buy a day saver bus ticket in the mTicket app and get 50% off. These half-price tickets are valid for unlimited travel on all National Express West Midlands and National Express Coventry buses on any day between 27 December 2021 and 3 January 2022.

Chris Gibbens, our Commercial Director said:

"If you'd like a change from sitting in front of the TV all week, there are all sorts of things to do in the post-Christmas holiday period. You can go to the Christmas sales; take back that...unusual...unexpected present; or find the perfect New Year's Eve outfit.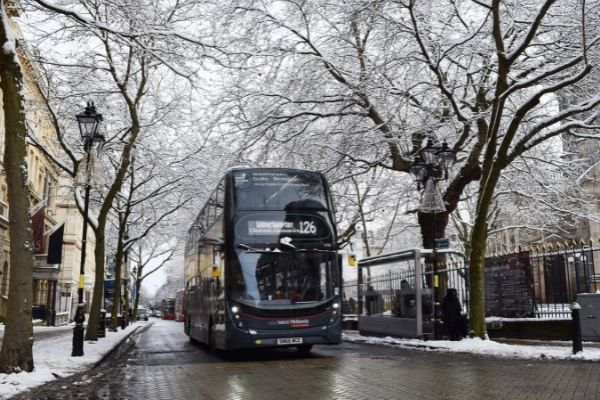 "Maybe you want to get out of the house to avoid the relatives. Or, if you're still actually enjoying the company of your extended family, they can sign up in the app with a guest account, get these 50% off tickets - and then you can take them with you into town.

"And we know that in that week, nobody is ever sure what day it is. So after you've bought your half-price ticket, you just activate it whenever you want to travel."