Birmingham has entered the game...
If there's one thing Birmingham is becoming increasingly known for (and one thing I'm continually bragging about to my non-Brummy friends) it's the surge in gaming/activity-themed bars and restaurants in and around the city centre.
As someone whose biggest passions are street food, gaming and exploring the city, I couldn't ask for a more perfect combination of the three than the ever-growing list of weird and wonderful establishments popping up seemingly every week across Birmingham.
So if you're ever looking for something different from the usual wining and dining that dominates the socialising scene then check out some of my favourite places below.
1. Tilt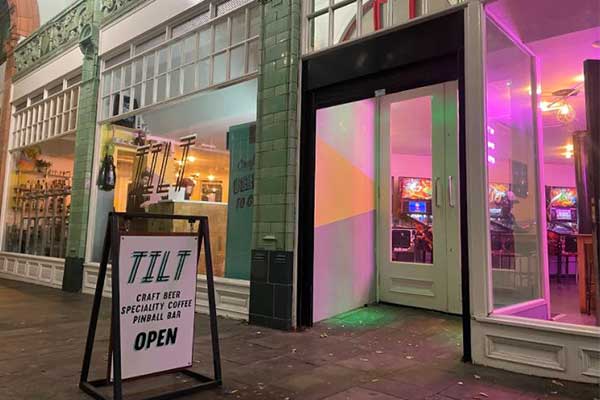 We start our journey in the city centre at Tilt, whose three headlining features are "Craft Beer, Speciality Coffee, Pinball" – three phases not often seen together, but here they work in perfect harmony! In the front of this charming café/bar, you have a rather chilled atmosphere with lots of natural light and an incredible selection of coffees and beers to choose from depending on your mood (or the time of day).
The real intrigue starts when you move towards the back of Tilt. The unmistakable noise of a throwback to the arcades of the 80s and the dazzling neon lights adorning the walls really switch up the atmosphere and you'll be spoilt for choice when trying to decide between the long line of themed pinball machines to choose from. Fans of Star Wars, Batman, Stranger Things and more will be sure to find a machine that takes their fancy.
2. Flight Club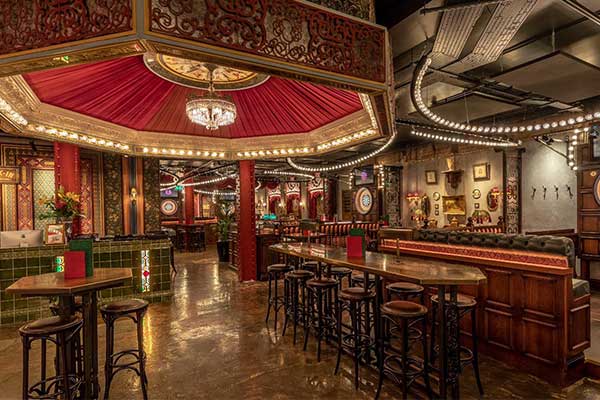 Next up we have a venue that is as well suited to a date night as it is to a stag do, hen do or birthday party. As someone who's never been hugely interested in the sport itself, this darts-themed bar manages to entertain even the most confused-by-the-rules folk possible.
Flight Club has one of the most interesting decors of any of the venues on the list; what I'll attempt to describe as "Glamour/Circus meets Peaky Blinders" somehow fits perfectly with its menus, its technology and its general vibe. And speaking of technology, that's really what gets the party going here. If you've ever found yourself caught up in the competitiveness of bowling (which we'll talk more about later), you'll understand just how wild it can get seeing your scores and your throws animated on screens in front of you for your whole group to see. With digital darts boards and a variety of mini-games, things can get crazy.
3. Floodgate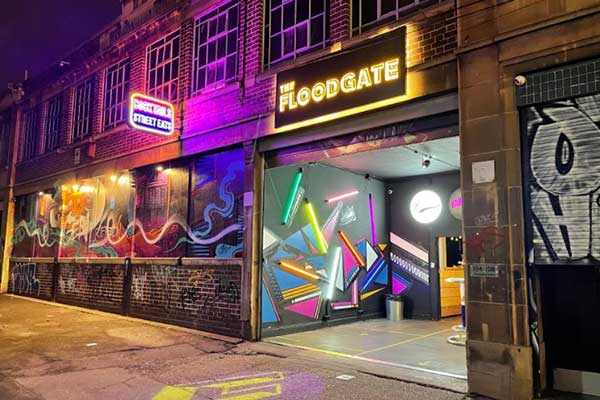 If you're looking for something that will get your energy levels up even further, then you'll want to head to Digbeth, just a short bus ride from the city centre with regular services from National Express West Midlands.
In Digbeth, first up, you'll find Floodgate, the perfect place for when you can't decide what activity you want to do! Floodgate has a variety of activities with varying levels of physicality, including baseball batting cages and even curling (a very odd sport but one of the best nights I've had in a long, long time!)
Fair warning, you may need a few days to recover from this one, especially when combining it with the great selection of drinks available at the bar, but it will definitely be an evening you come away from with some hilarious stories of yours and your friends inevitable failures at getting a high score!
4. Chance & Counters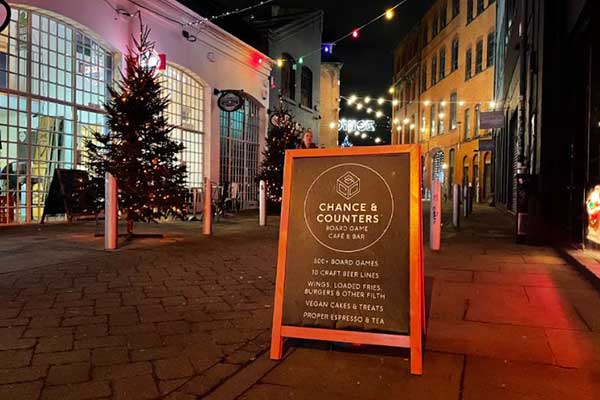 After all of the excitement and heart racing hyperactivity of the last few stops, it may be about time to calm things down, and there's no place better for it than Chance & Counters, a board game café in the Custard Factory.
Not only does this tucked away, yet immensely popular, venue have one of the widest varieties of board games I've ever seen (with games for people of all ages, skillsets and interests), it also has a truly stunning menu and a great selection of drinks, both alcoholic and non-alcoholic, depending on how tense your game of monopoly with your friends gets.
5. NQ64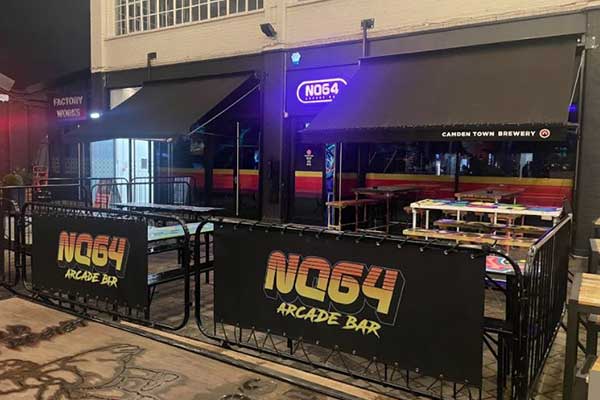 Now that you've fallen out with your friends after they put two hotels on Mayfair and bankrupted you, it's time to release some of that pent-up aggression with some classic shoot 'em up arcade games. Well, it's either that or really test your friendship even further with a round of Mario Kart on the N64. Luckily, right next door to Chance & Counters is just the place you're looking for – NQ64.
NQ64 is a psychedelic space-themed trip from the 70s through to the modern day in the form of a truly impressive collection of old-school arcade games, some modern classics and a range of consoles with a selection of some of the most iconic video games of all time. You can lose hours in this place and very easily, with a cup of tokens for the machines being very reasonably priced, you'll be shooting zombies in House of the Dead or dancing to ABBA on Dance Dance Revolution long before you realise it's now dark outside. The good news is that the drinks on offer include some of the most weird and wonderful cocktails I've ever seen so at least you'll be in the right mood to throw out even your most audacious dance moves.
After all of that it may finally be time to catch a National Express West Midlands bus home and revel in the glory of your zombie killing, pop music dancing, baseball bat swinging, pinball wizardry. Have fun!