Yow ay from the Black Country if ya 'aven't tried these...
The 14th July 2022 is Black Country day and to celebrate, we have put together a list of some of the most iconic Black Country dishes for you to try. From battered chips to grey peas and bacon, what's your favourite Black Country dish?
Faggots and peas
('Pays' if you are a native yam yam)

A simple and cheap dish to make, which can be sourced locally. Made from pork offal, breadcrumbs, onions and seasoning, the ingredients are all minced together, shaped into meatballs and then cooked in the oven.
For a proper Black Country Michelin serving suggestion, serve with rich gravy, mashed potato and mushy peas.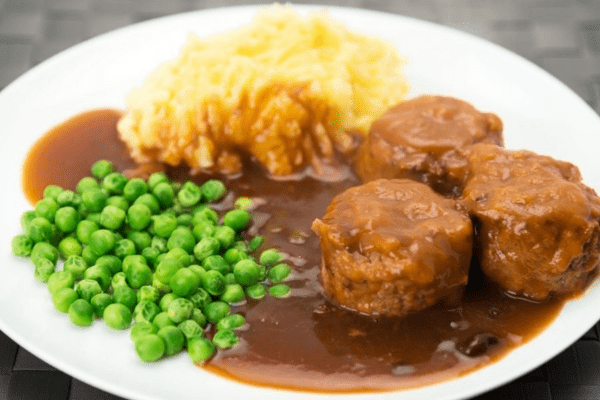 Battered chips
A staple in the Black Country known as 'orange chips', battered chips are the greatest snack known to any Black Country resident. Did you know that a lot of people from outside the West Midlands area have never heard of them!
Many chippy's around the Black Country offer this Black Country delicacy - a simple google search for battered or orange chips will direct you to the closest place to get them.
Pork Scratchings
If you are not from the Black Country, or visit a local pub regularly, you may have not heard of scratchings. Scratchings are a highly-salted, deep-fried pig-skin snack, which may not be to everyone's taste. Their texture and savouriness can make them irresistible snacks with a pint or two down the local boozer!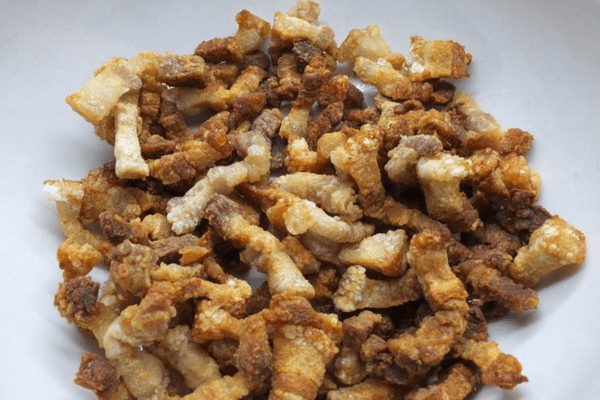 Bread pudding
Known as a 'Bally-Filler', this dish was popular in 1875 and is still a very popular bake around the Black Country today. Made from bread or bread turning stale, this dish is a sweet delicacy.
Get your Mary Berry on and learn to make your own with the Black Country Museum here.
Grey peas and bacon
(Again, 'pays' if you are a native yam yam)
Many Black Country folk are nostalgic about getting home and having grey peas and bacon for tea. Made from grey peas, which are available from local Black Country butchers and bacon, this is a great evening meal dish for the whole family! Learn how to make grey peas and bacon with Bostin Fittle here.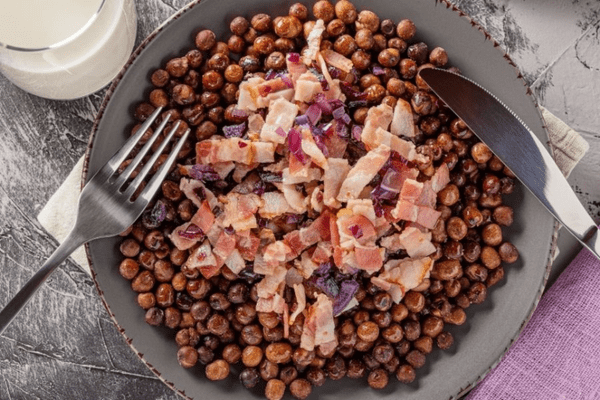 We would love to hear about your favourite Black Country dishes and snacks! Join in on our social channels and tag us in!